Service Learning
The mission of Mercer University is to teach, to learn, to create, to discover, to inspire, to empower, and to serve.
Mercer has viewed community service as an integral part of its students' educational experience since its founding in 1833. The University created the first official "service-learning" course that integrated student service as part of the learning experience in 1970, when it introduced "The Experimental Freshman Program," which required service projects and civic advocacy from its students. The aims of that early program were to develop student civic responsibility and encourage engaged learning. These aims have been preserved and refined inservice-learning courses throughout all twelve schools and colleges of the University.
"Service-learning" is designed to help meet the learning objectives of an academic course while also helping to meet an identified community need. This reciprocity—hands-on skills and civic insight for students, objective value for the community—is the hallmark of genuine service-learning at Mercer. No matter what major or career interest a Mercer student is pursuing, there is a service-learning class that can make the learning experience more impactful.
Faculty Guide to Service Learning
Student Guide to Service Learning
Faculty Contact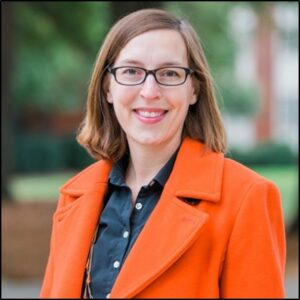 Dr. Kathryn Kloepper
Vice Provost of Engaged Learning